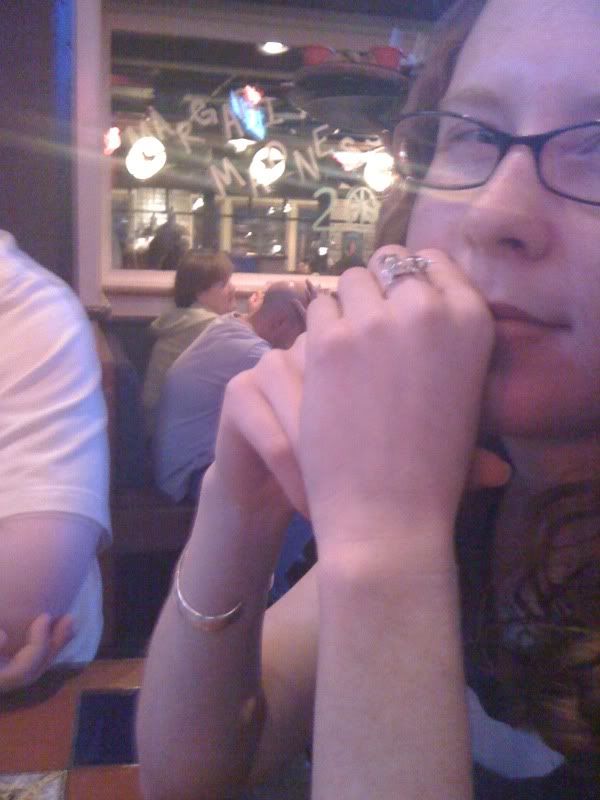 Day 85 - I went out with some of my nerdier friends to celebrate our friend

Stephen's birthday

. It meant I got to see

Kaylei

again -- I had hung out with her on my birthday earlier this month -- as well as a few other friends that I hadn't seen in a while.

The

party

included people from the normal group of friends I'm used to --

Craig

and

Bill

on the left -- and some of Stephen's coworkers whom I had never met --

Logan

and

Aaron

on the right. It was good in theory, by Kaylei and I were both

kind of peeved

that Stephen cared more about his coworkers than his normal friends.