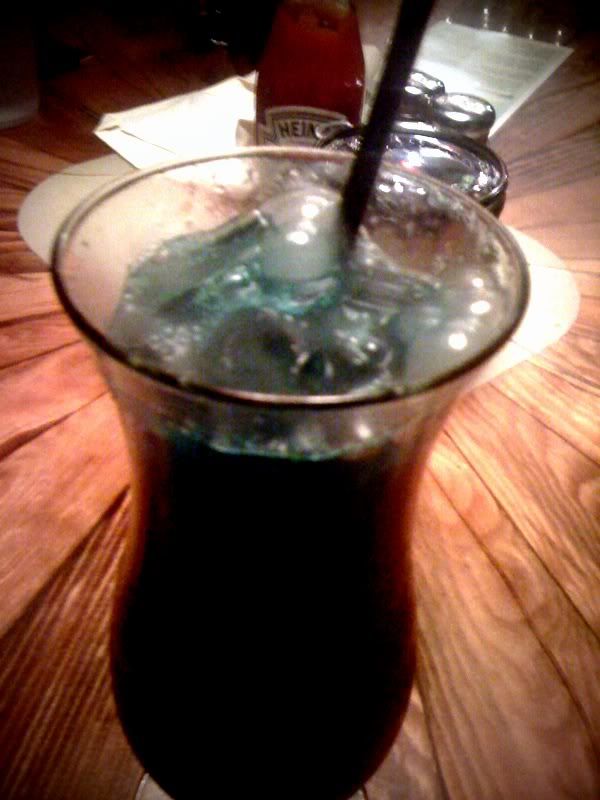 Day 64 - My actual birthday celebration was Friday night at a place called "

Magic Time Machine

" in Dallas. Jessica recommended it, and so I agreed, not having any idea what I was getting into.

The party consisted of two of my brothers (Duran and Derek), me, Jess, Sarah, and our good friends Francisco, Courtney, and their friend Diego came to join! The food was decent, and

the wait staff

was awesome -- all dressed up in costumes and acting their parts. But my favorite part were the drinks called "

Magic Potions

" that were delicious and bubbling!

It was a much more entertaining evening than my actual birthday, and I'm glad to have such hilarious friends to share it with. Hello 24. It's nice to meet you.