you got women, you got women on your mind..."


And how!
But let's be more specific, this is the summer of the nerd for me. I am picking up a new job at the newspaper as a webmaster now, hoping to be setting up a new server for hosting. I might help redesign the website too if I'm bored, but something tells me I won't need to. But I digress...
...women. Queens on the nerd world, to be precise. I love them dearly, but not in the creepy stalkerish manner. More like, the extreme respect for beautiful, smart, tech-savvy, independent, renowned women of the geek and nerd worlds. I should make them crowns. Yeah.
I have more than likely talked about all of these women in the past, but I would like to remind everyone why it is I love them so much. So here is my list of the...
Top 5 Geek Goddesses
#5. Marina Orlova...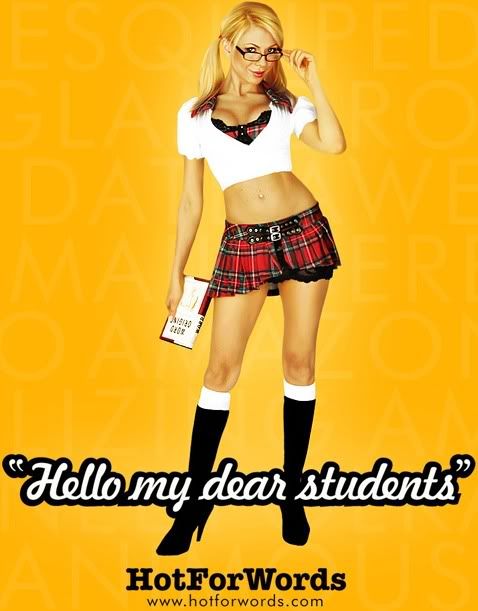 She barely makes my list, not so much because of who she is, but because of the website she is poster girl for. I suppose she's not much bigger in the geek world than
Obama Girl
is in the political world, but Marina Orlova is
Hot For Words
.
Her definition-related webvideos, russian accent and good looks have skyrocketed her geek fame. Her
Youtube channel
is one of the most watched on the net,
New Yorker Magazine
called her "the sexiest Philologist in the world" and in 2007 she was voted
"World's #1 Sexiest Geek"
in a contest held by
Wired Magazine
.
Oh, and did I mention she has two Philology degrees - one for English and one for Russian. Marina lives by her creed
"Intelligence is Sexy"
, and I can see why. The world has grown hot for teacher, and the teacher is hot for words.
#4. The
Wo
men of
G
4...

Ok, so this is a group of women, yes. But nonetheless, it's hard to have any of them without the others...and besides, if Norse Mythology can group the
Fates (Norns)
together, then I don't see any reason to question the method! This collection includes the current roster of women working at the
G4TV Studios
in Los Angeles, California:
Olivia Munn
- Host of
Attack of the Show!
(my favorite show in existence) alongside
Kevin Pereira
, she brings a gaggle of laughter, a fear of balloons and an inexplicable love of pie to my home almost every weekday. Oh, and did I mention she's dressed up as
Wonder Woman
and
Princess Leia Organa
in the slave-gold bikini.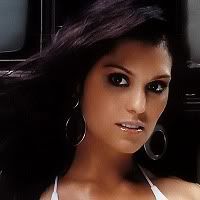 Morgan Webb
- Host of
X-Play
(the most spot-on reviews of games you'll ever find IMO) alongside
Adam Sessler
. She is also known for her awesome ever-changing hairstyles when she worked on
The Screen Savers
alongside
Leo Laporte
and
our No.
4 goddess
(but more on that later). Recently she was a guest on
Late Night with Jimmy Fallon
as one of the world's best Videogame Experts.
Kristin Holt-Adams
- Host of on-again, off-again show
Cheat
, she has also been a correspondent for American Idol. She recently got married but it doesn't stop this gorgeous
Texan
from making the list...afterall, she was a
Dallas Cowboys Cheerleader
before she hosted a show about videogame tips.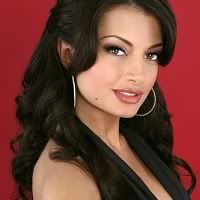 Layla Kayleigh
- Correspondent for G4, she was recurring host of
The Feed
until March 16, 2009. She is also a host for the MTV reality show
America's Best Dance Crew
. Even though she left G4, I have to be honest - her British accent was the only thing that made listening to those current events interesting anyway.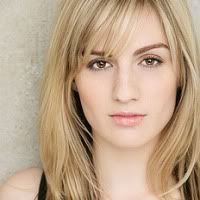 Alison Haislip
- Correspondent for
Attack of the Show!
, she's the peppiest blonde at G4, and sometimes helps take over Kevin and Olivia's duties with her own sidekick
Blair Herter
(aka Man Blair). Why did I add her? Because
there is no "y"
in the name
of this goofy vixen, and I forgive her for being from New Jersey.
Blair Butler
- Correspondent for G4 (aka Lady Blair), she is a renowned comic book aficionado! That's right, comic books. She loves all things nerd though. Any woman who can spout off
Marvel
,
DC
,
Dark Horse
and Indie comics like she does definitely bring flair (I'll call it
"B
lair flair"
).
#3. Sarah Lane
...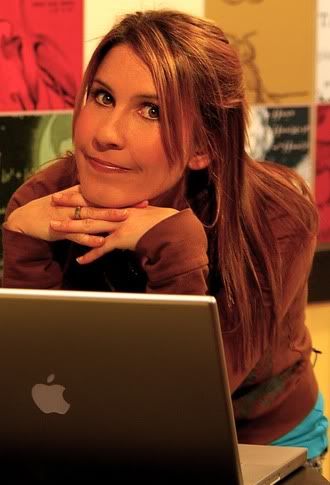 What can I say about
Sarah Lane
that doesn't already speak Volumes? She started out her awesome career as host of
Tech TV
show
The Screen Savers
before the merger with G4. Once that happened, a new show was born called
Attack of the Show!
where she worked as the original female host (there was a brief stint with
Chi-Lan Lieu
, but Sarah was the major player).
Sarah got married in May 2006 to one of the correspondents on the show,
Brendan Moran
. They both left the show to begin a world-wide honeymoon trip, and pursue other ventures, so Sarah's hosting slot on
AOTS
was eventually filled by
Olivia Munn
(as previously mentioned).
After that., Sarah worked as Production Manager for
Rev3
(where
another of our goddesses
also worked), but when the company started to struggle, she was laid off.
On December 31, 2008, she announced on her blog that she was divorced.
In 2009
, she began hosting webcasts with her fans
on her blog
and filled them in on her new happenings! She now works at
Current News
in San Francisco and also hosts a webshow (courtesy of Leo Laporte) every friday called
This Week in Fun
. Glad to have you back in the spotlight Sarah!
@SarahLane
#2. Felicia Day
You might recognize her from recent
Sears
commercials
, or perhaps you've seen her spots in episodes of
Joss Whedon
productions like
Dollhouse
or
Buffy The Vampire Slayer
, but in the past couple of years
Felicia Day
has earned her digital star on the internet celeb hotlist.
During the
writers' strike
that started in
2007
, many local celebs jumped on the bandwagon and decided to stop accepting parts from shows that the writers left. During that time, a long lull set in where new hit shows were no longer in production.
Enter: The Internet
.
Whedon had an idea for a short webseries/musical that featured an
evil scientist
as the
protagonist
, a
superhero
as the
antagonist
and a
pretty girl
as the mutual love interest of the two enemies! Maybe you've heard of it? It's called
Dr. Horrible's Sing-A-Long Blog
, and it features Felicia as the cute, laundry-doing humanitarian Penny.
At the same time, Felicia was also responsible for producing/writing a webseries smash-hit called
The Guild
, about a group of
MMORPG
(like
World of Warcraft
) players that meet in real life to help each other become more social. The first season was hosted entirely online and filmed out of pocket, but the second season was picked up by
Xbox Live
(they recently signed on for a third season).
At the
2009
South by Southwest
, Felicia helped host a panel about the future of movies and series programming on the web. She has quickly topped the most-wanted geek list for cameos, roles and help with other web productions. Now if only she'd accept a starring role in my life.
@FeliciaDay
#1. Veronica Belmont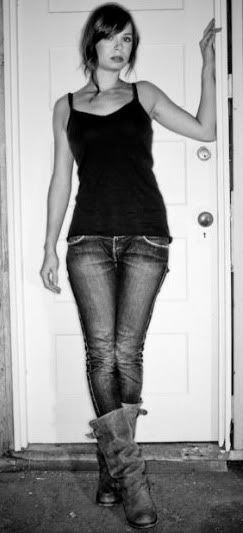 Yeah! I went there!
My number one pick of the geek goddesses is none other than
Veronica Belmont
, the face of our generation in social-networking.
She made her big debut to the world at
CNET
, where she had interned and then hired full-time. While there she worked on a podcast called
Buzz Out Loud
. She eventually moved on to video productions at CNET, including
Prizefight!
where she set tech titans to the test (forgive the alliteration).
Veronica left CNET to work at
Mahalo Daily
for almost a year before leaving. Veronica plays
World of Warcraft
as a Tauren named
Winema
, and in true nerd fashion the first video she worked on while at
Mahalo
was
WoW
celebrity
Leeroy Jenkins
at the 2007 BlizzCon (
/jealous
).
After leaving Mahalo, she began work at the same place
our No. 3 goddess
was working -
Rev3
. But rather than behind the scenes like she had grown accustomed to, she would be front and center as a host for the show
Tekzilla
. A couple of month after that,
Sony Playstation Network
also asked her to host
Qore
, a subscription-based series of what they call
"a highly interactive, monthly lifestyle gaming program covering the world inside Playstation"
.
Veronica still hosts
Tekzilla
and
Qore
, but where her geekiness branches out is her attention to social networking sites. Veronica has hosted her own blog for years, maintains her own Facebook (I know, because she just responded to a post of mine), updates her Twitter regularly (personal
@Veronica
and WoW
@AIE_Winema
) and even participates in a podcast for her sci-fi/fantasy bookclub called
The Sword and Lazer
.
She's
charming
,
funny
, not ashamed of her
geekiness
AND still
plays videogames
(
she should PST

Sunstrider

on

Detheroc
), and that is why she is
the No. 1 Geek Goddess
. Still not convinced? Just check her out in this recent photoshoot with
The Bui Brothers
. Go on, don't be afraid. She won't bite (that I
know
of)...
There you have it folks, let the
Summer of the Geek Commence
! You now have your goddesses in place on a pedestal, and plenty of ways to keep up with them from here on out. I hope you learned a little bit about the power of smart women...mark my words, big things are to come by their hands.
Over and out,
David Lucio