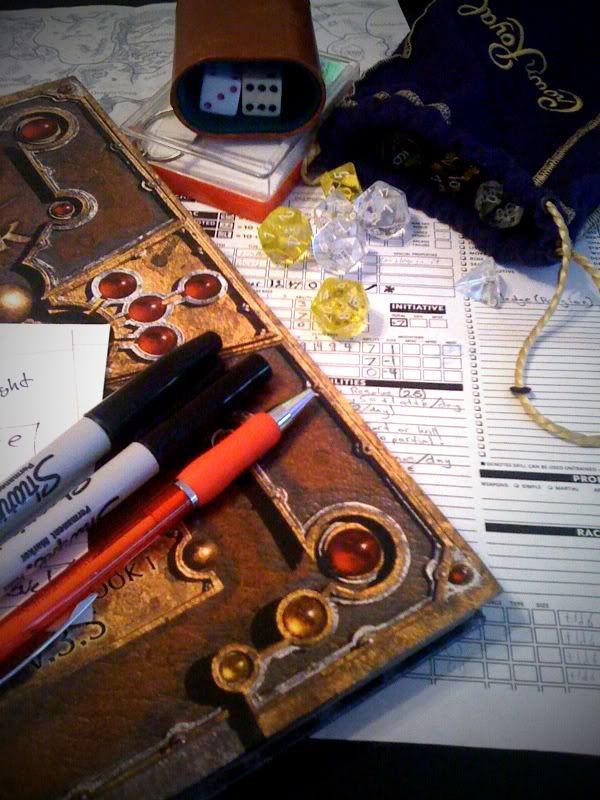 Day 47 - Yes, that just happened. It's nothing new for me, being that I have been a

nerd

pretty much my entire life, but it had been about half a year since I even

rolled my die

.

A few friends called my up to see how I was doing, and to see if I was in the area. I was feeling better, so they invited me to come join them in a

Dungeons & Dragons

campaign I had previously participated in.

It was great seeing them all again, playing D&D and Guitar Hero all night. Sometimes nerds just have to

nerd-out

a little when things don't seem to be going so well. It reminds us that we can still have fun with pencils and paper.