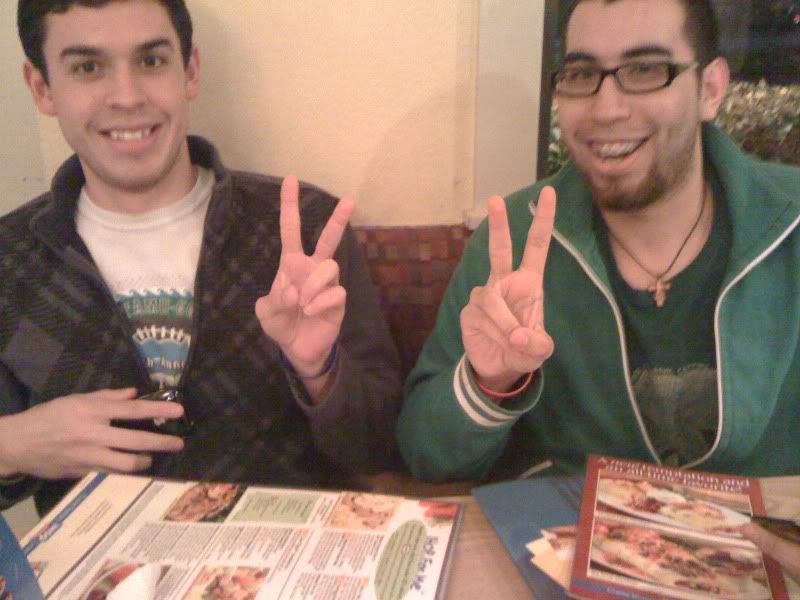 Day 45 - Valentine's Day isn't exactly one of my favorite holidays. But, my brothers --

Derek and Duran

-- and I were all spending it alone this year so we decided to make the best of it.

Our

grandparents

decided that they would give us a nice surprise treat for the occasion, and sent us all a small handful of

spending money

. Thrilled, and
now armed with cash, we went to have the happiest food we could think of:

Pancakes

! Hope you had a good day. Aside from coming down with a fever, I had a

delicious

and

fun

day.
---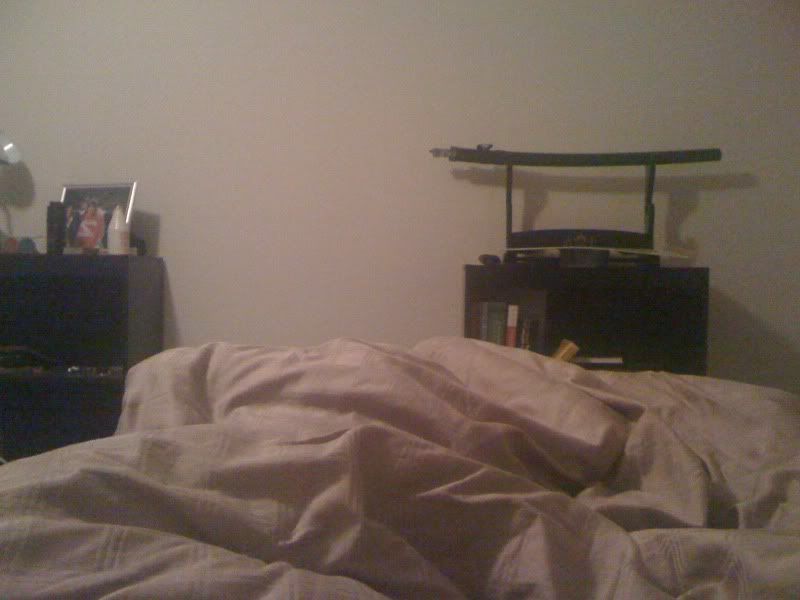 Day 46 - Remember that

fever

we talked about? Yeah, he came back to kick my ass overnight. I spent most of the day fighting off the

chills

and the

sweats

as they used my body as the court for their

tennis match

. The

walls of my room

were basically all I stared at all day, so I decided I would treat you to their blandness...

...on the other end of the spectrum of irony, I got asked out on a date by a close friend of mine. This marks the first time I have

EVER

been asked out, and not done the asking...I was thrilled. But more on that later in the week...