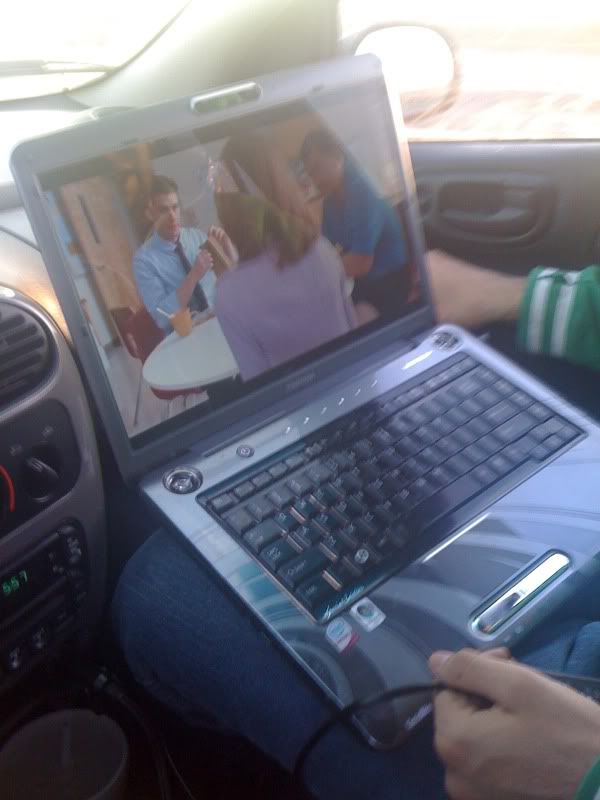 Day 49 - Duran had an appointment set up with his dentist for Friday. His dentist just happens to be back home, in the Rio Grande Valley. So we packed our bags, jumped in the

car

, and I drove him

10 hours

--

Denton to Harlingen, Texas

.

He got creative with the wires/connections I have in my car, and decided he would watch

GLEE

on his

laptop

to pass the time. I enjoyed listening to the music on the drive, but sadly while driving it's quite difficult to enjoy the show itself.
Now that I'm all caught up, I think it's about time for me to get some rest. I've been awake for too long working in the morning, driving, and trying to get things settled. As it was, the journalist in me was agonizing, wishing I could be covering the plane crash while we passed through Austin.

I just want this month to be over, so that maybe I can get some good news for a change. I just hope March is more forgiving.