Got a little behind in my posts this week. Sorry again guys! I have been cleaning, running errands, revising my resume, sending out applications, visiting family, and just a slew of other activities. Well, I'll just let you read about it.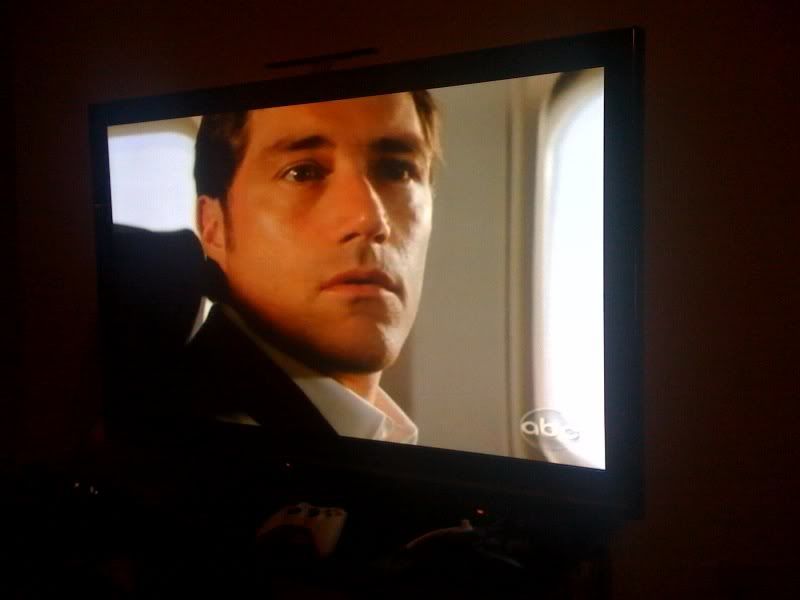 Day 33 -
Today was the premier for the final season of
LOST
. I set aside the
evening to just hang out and watch the three-hour event. Being a big nerd, we have our own miniature holidays sometimes -- this was the first major one of the year for me.
I'm still on "Team Desmond," but
Jack
is still one of my favorite characters. Oh yeah, and the groundhog saw his shadow. More winter!
---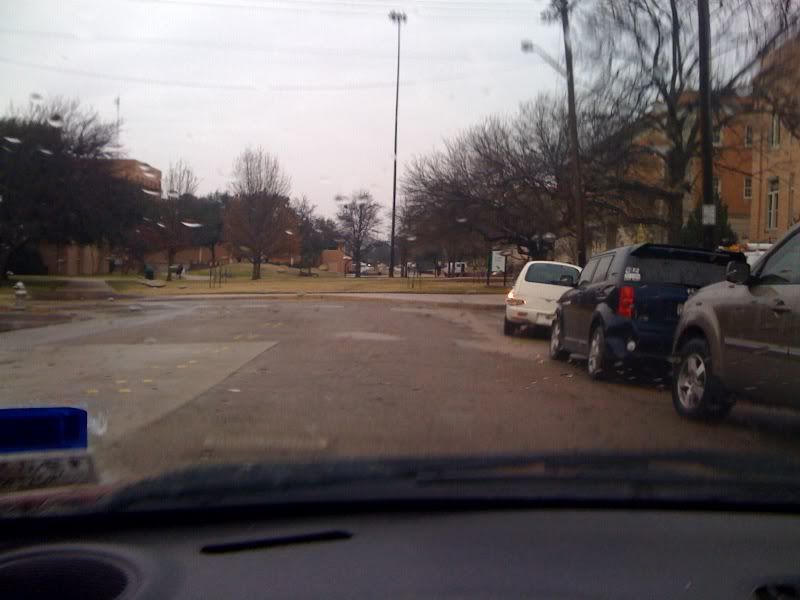 Day 34 -
Had to go pick up my business cards today. I was
going to make some copies of my resume, but I decided to hold off until the weekend. In the mean time, while I was already
out and about
, I went to pick up my little brother from class.
I love the way the
winter
looks. I wish that Texas got more snow, but for now the beautiful grey sky and cold rain will do. No sarcasm, I genuinely love it.
---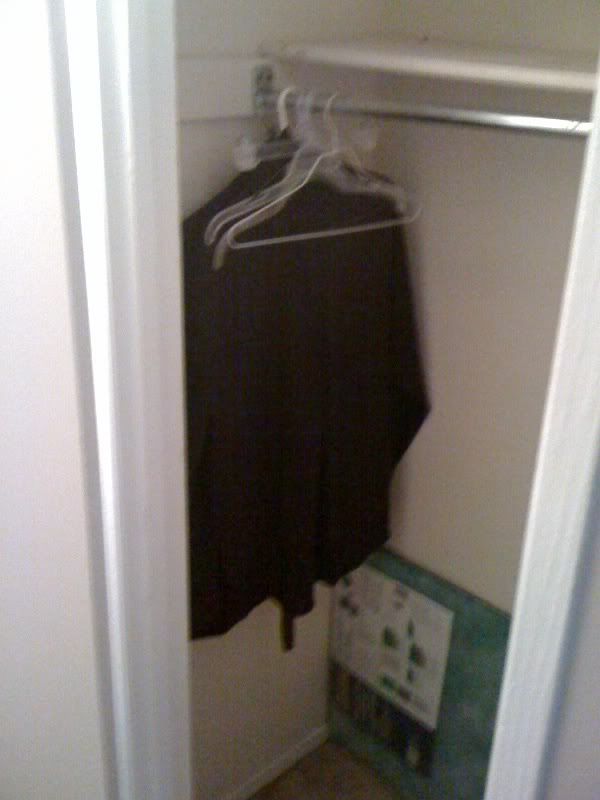 Day 35 -
I got my first response today for a paid internship. I set up a phone interview for later in the week, and decided that I would celebrate by starting my
spring cleaning
early.
It's not the no
rmal way I would celebrate, but I needed to empty the
closet
anyway so my little brother could move his stuff in there. But the end of the spring, I plan to have the entire apartment in tip-top shape.
---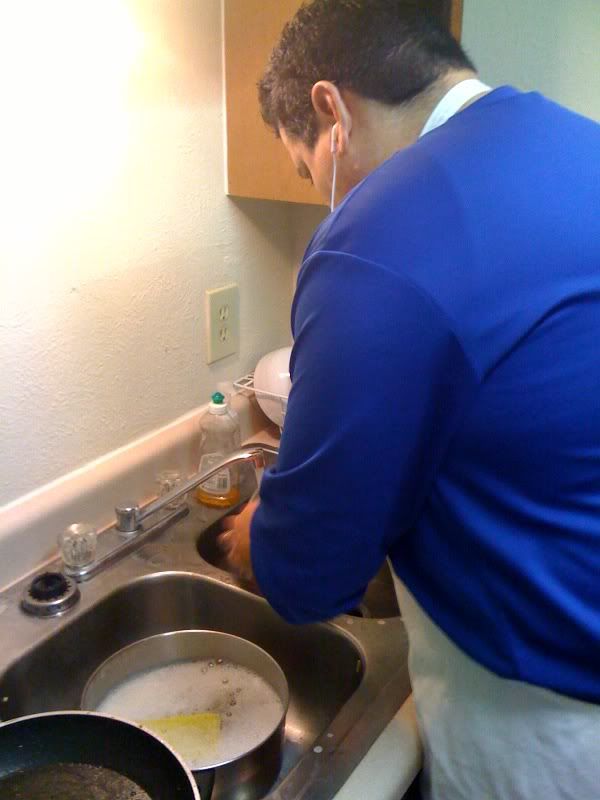 Day 36 -
Our
father
drove in from Washington D.C. today on an impromptu road-trip back to the Rio Grande Valley. It's always great to see him, since he lives so far away.
He insisted on preparing dinner an
washing dishes
. We didn't argue, because he is an amazing cook (and we all hate washing dishes).
---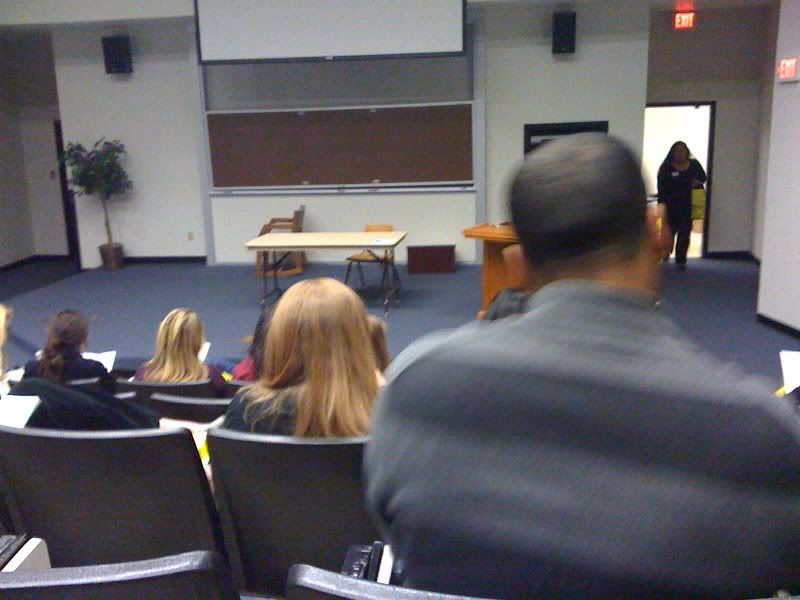 Day 37 -

I woke up at the crack of dawn today to go to the

Society of Professional Journalism (SPJ) Conference

in Arlington. I had been looking forward to it for a while, since I had yet to have an opportunity to do any networking in the DFW area.
The keynote speaker was Nancy Barry, a journalist who is also the author of "When Reality Hits." She gave a strong speech about

'soft skills'

that all journalists should have, and I realized just how many I have.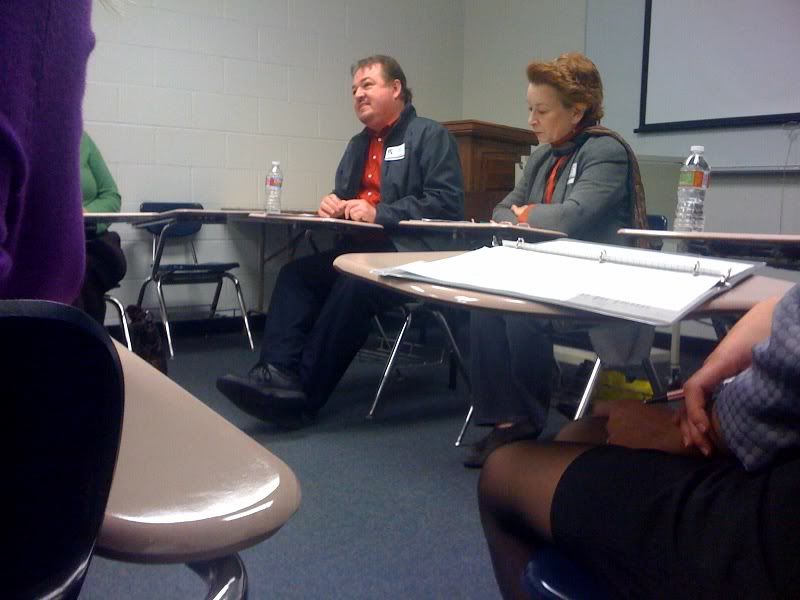 I also had the chance to speak to

Robert Francis

(left) and

Susan R. Petty

(right) about magazine and book publication after a breakout session. Robert used to be a writer for trade magazines, including some majro computer publications -- the kind of job I'd ideally like to have someday.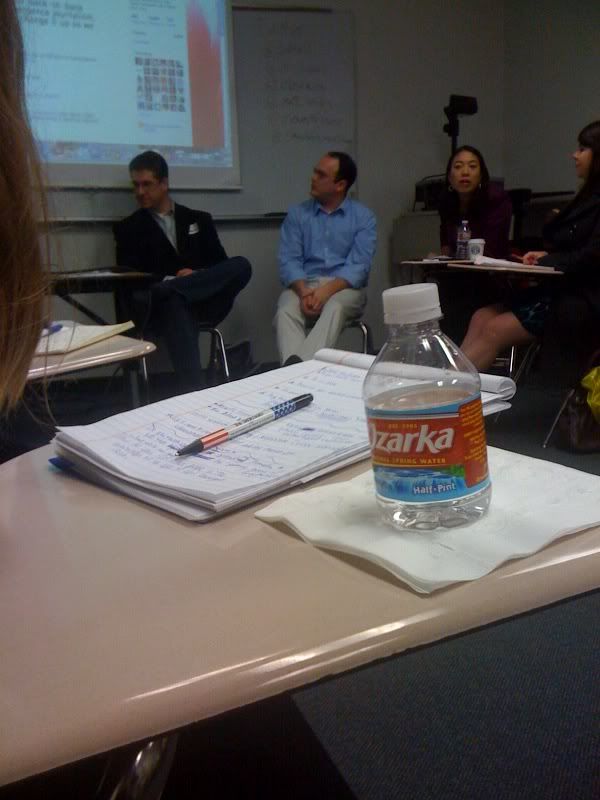 In a discussion about convergence journalism, I had the chance to speak with

Kent Chapline

(left),

Matt Stiles

(middle), and

Elise Who

(right) about their respective careers. The all had quite a bit to say about the set of more specific

convergence skills

that are necessary to be a viable 'product' in today's industry, not just another writer. I realized just how strong my skill set is, and really hope to expand on it
All-in-all a great day. I handed out some cards, got a few myself, and was able to speak to some very talented journalists. I really hope I can find work soon, because I realized how much I miss being involved in the media!