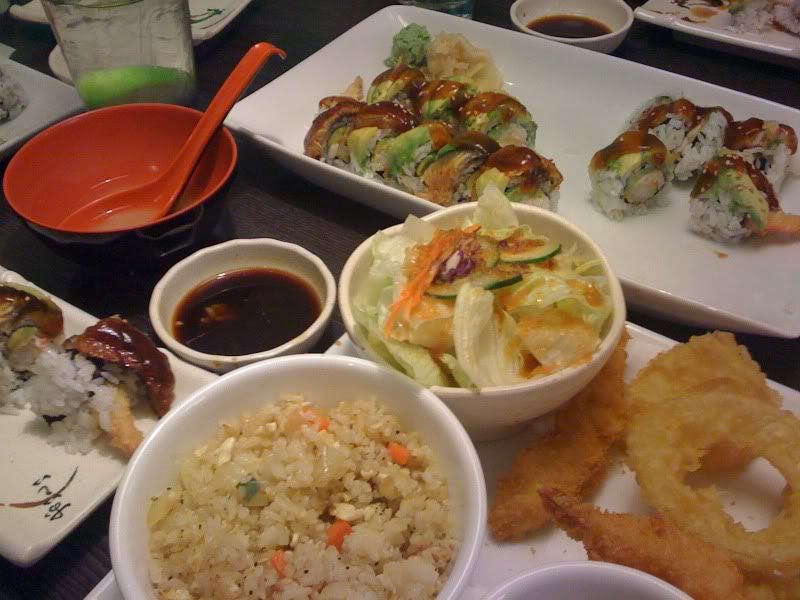 Day 57 -
The boys had a craving for sushi, so I took them to

"I ♥ Sushi"

for a small splurge. I ordered a

Cactus Dragon Roll

,

Derek

ordered a

Calamari Roll

, and

Duran

tried out a

Bento Box

.
It's always fun having dinner out with my brothers, because we can find humor in the weirdest things; this time around, we thought it was cute that the prominently Japanese staff was sitting in front of a T.V. in the dining area watching the

figure skaters

from Japan compete. They were cheering quite a bit, and it was awesome. I wish I had gotten a picture of that.