It's hard to believe that I've managed to keep up with this for 50 days now. I like reading the posts that some of my friends are doing for similar 365-blogs; it reminds me that this experiment can keep us motivated to do something every day we can.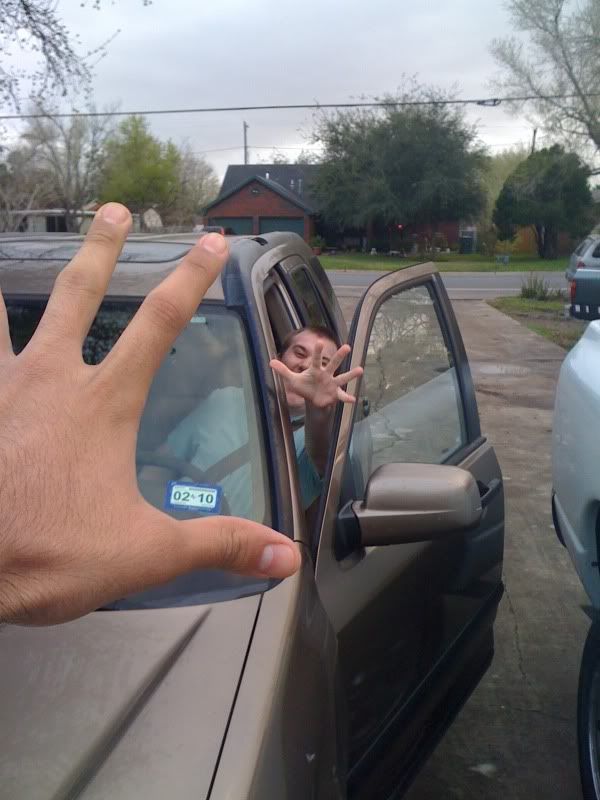 Day 50 -
I got into town at 2:00 A.M. and did some much needed sleeping. In the morning, my best friend

K.C.

came into town from

Kingsville

. We have a very odd

tradition

whenever we see each other after a long period of time:

We scream each others' names in a tremendously high-pitched voice, and reach out to one another. The irony of it makes us laugh.