Busy week. I've been helping the NT Daily finish moving their website over, and getting some job-hunting advice from some of my former superiors and successful family members. I figured since the database was downloading, I'd finally have a chance to update again.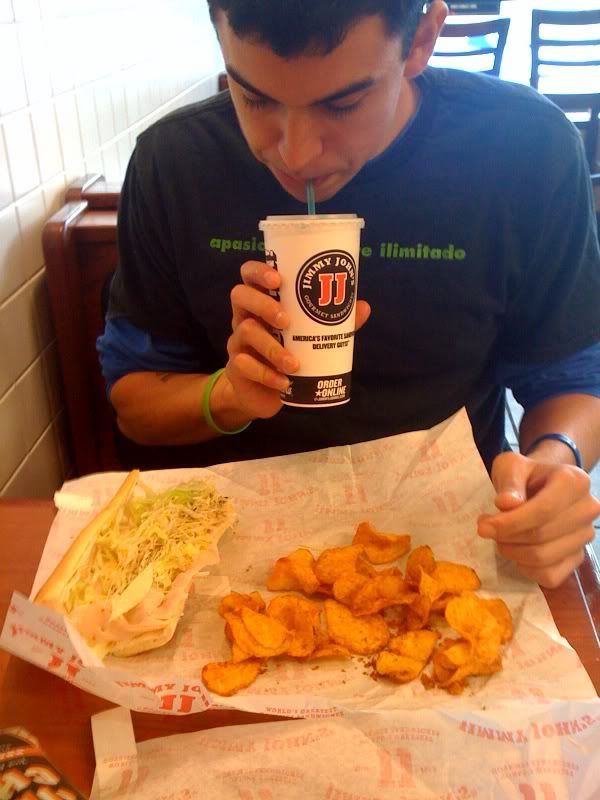 Day 13 -
Derek
had his transfer orientation for UNT Today. He finished fairly quick, and he seems like like the campus so far.

After he was done, we walked over to
Jimmy John's
for lunch. I think he has a new favorite sandwich place. I Know Duran, Daniel, and me love it too, so I guess it's a Lucio thing to like delicious f-ing sandwiches.
---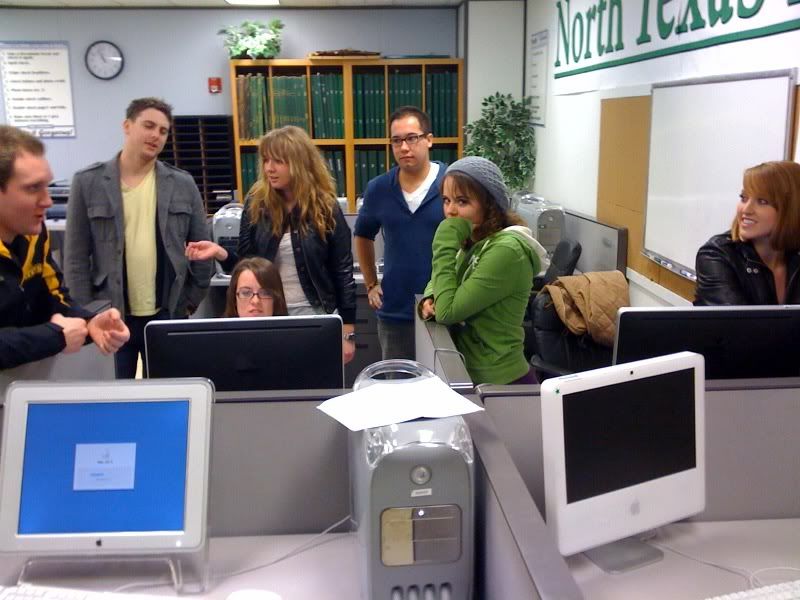 Day 14 -
I got Derek and internship at the
NT Daily
. Shaina asked if I would come in and help out, and since I was already planning on being at the
office
for the website anyway, I said yes. I got to see a bunch of friends, and got this picture when
a bunch of the editors
were just standing around...