It's been a boring few days, but I figured I'd post them anyway. I'll make a post for today (Day 23) tomorrow because it will be about Jess' birthday party. Otherwise, here's the breakdown: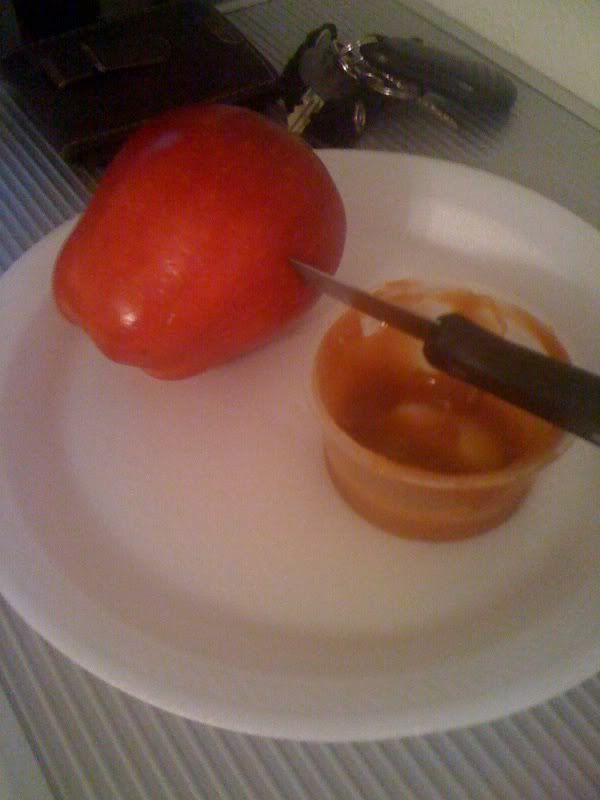 Day 20 -
Stayed in and did applications all day today. It was tedious, boring, and so far it feels like it won't get me any close to where I need to be. But I did it anyway. I am just pr
oud of myself for taking my care in what I eat.
An apple a day

, or some other saying like that. But I guess using a caramel dip might kind of defeat the purpose. Still, it's more fruit than I normally would have ingested otherwise.
---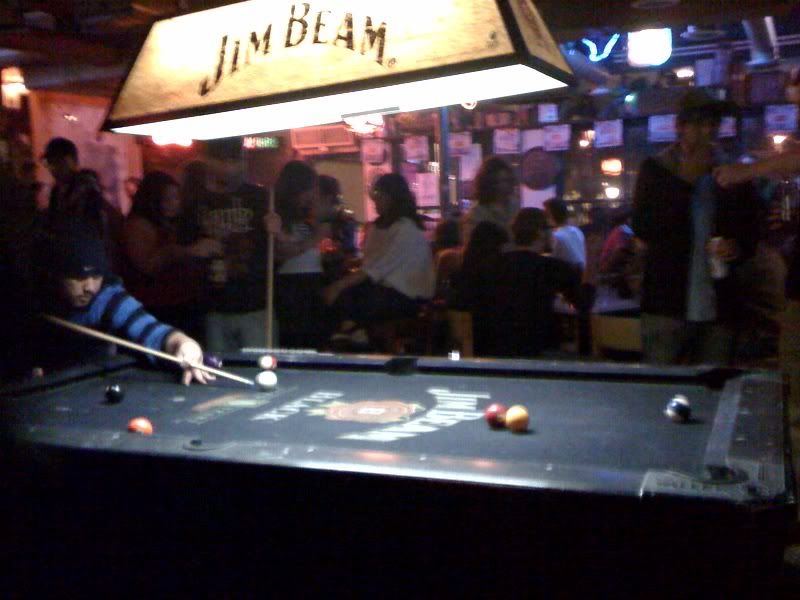 Day 21 -
Last night of the first week of printing for the NT Daily. My former intern -- now webmaster -- ran into a minor issue with posting The Scene to the site. I went in to help him, and then Shaina invited us to go to

Lou's

for a drink or two.
Uneventful as usual, but I figure
d I'd snap a

picture

anyway of our view of the bar from the back. Pool tables, drunken people, and a packed bar on a Thursday night.
---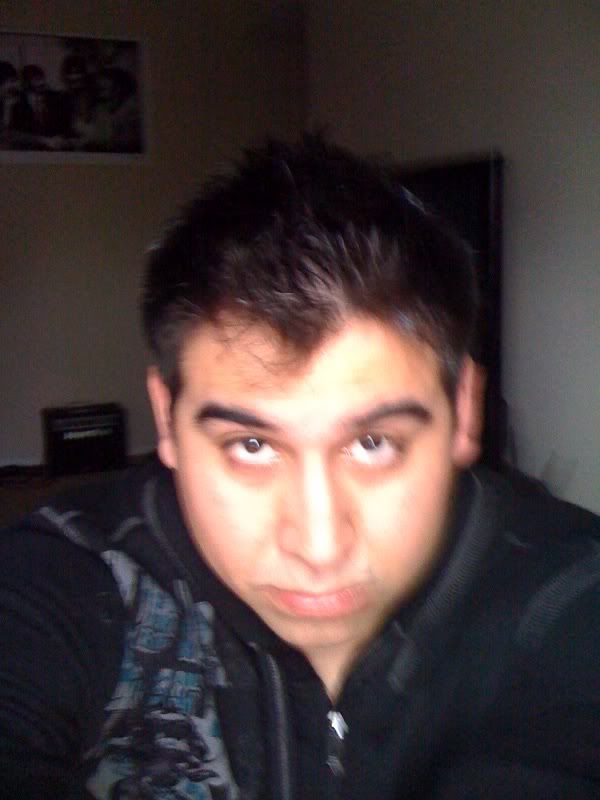 Day 22 -
I got a

haircut

today! My hair was getting kind of long and annoying again, so I just went ahead and got rid of most of it. It's a

terrible picture

, but I've never been quite good at taking my own photos.