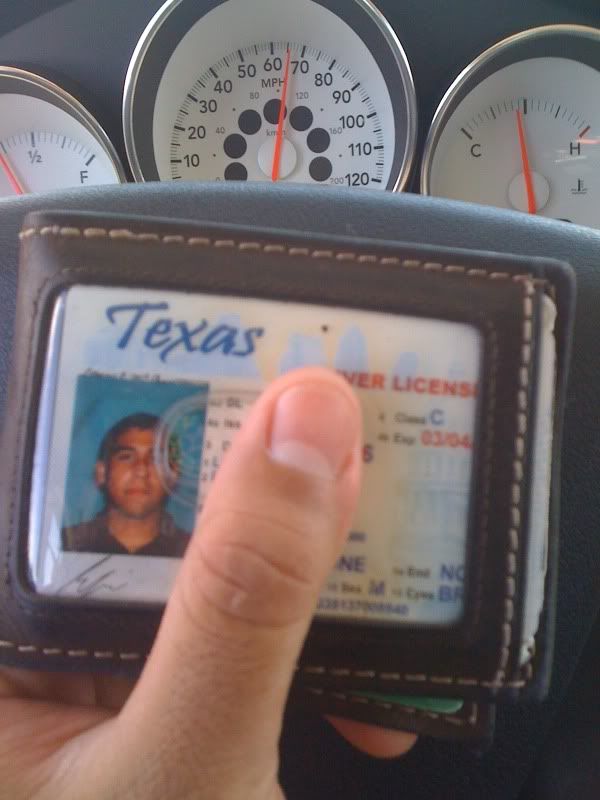 My

renewed driver's license

finally came in. It had been mailed to my family's house by mistake, so I had to have them mail it to me.

As for covering it with my thumb, see Entry 104 about not putting

pertinent personal information

in a public forum such as this. I just covered the majority of the

crucial

numbers, but you get the idea of what it looks like.