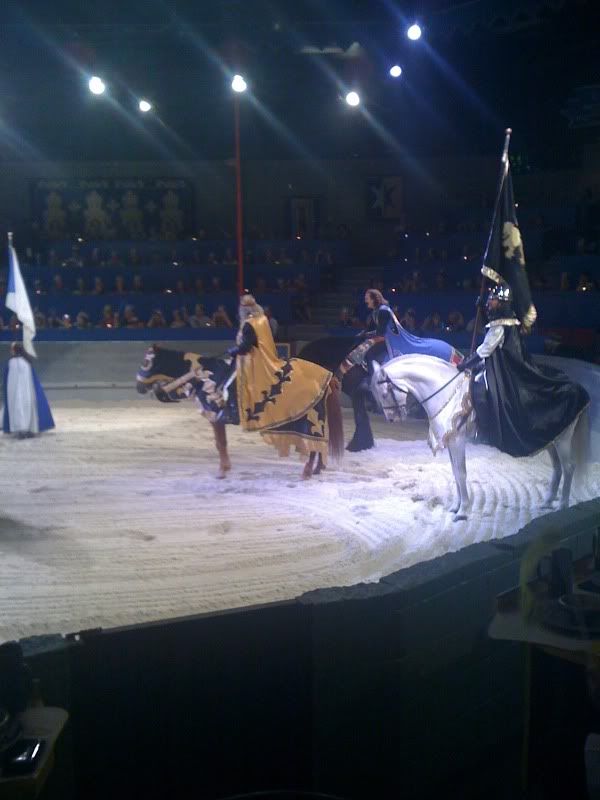 I went to

Medieval Times

to celebrate my friend

Kaylei's birthday

. It was my first time being there, and it hadn't quite occurred to me that it was more of a kids' place. The food was good, and the company was nice, but the show was kind of bland.

I thought most of the knights were kind of small, but I did think the

king

did a great job. He was one of the most believable characters in the entire thing.