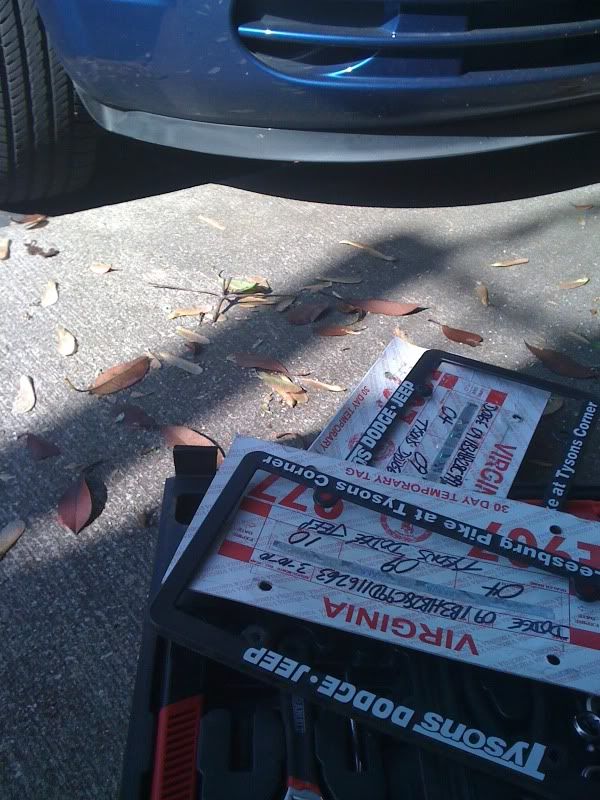 My

license plates

for my new car came in today! I took some time to put them on, and wanted to take a picture. However, the careful person in me decided it would be pointless to take the picture and then blur out the actual plates. So instead, I took this shot after the work was done.

The

plastic plate frames

had to be removed because they're technically illegal in Texas.