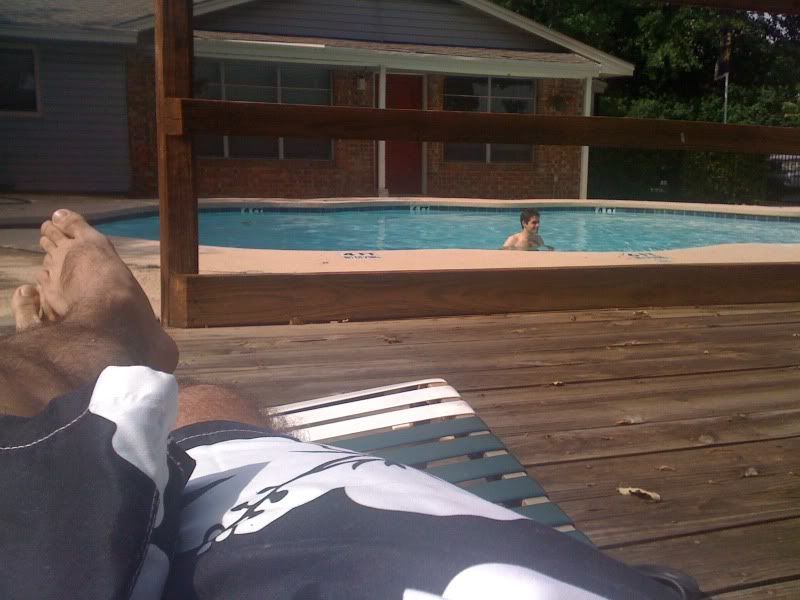 I was working on some server-side organization for Steph's website, and then all of the sudden my

power went out

. It wasn't out for very long, and the work was saved anyway, so I decided to wait out the outage

by the pool

. Can't really program without power...