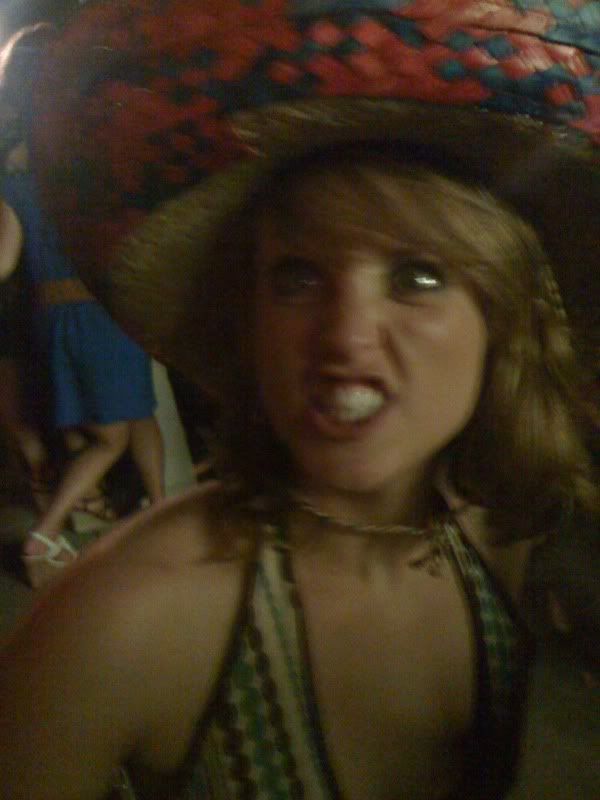 Can't you tell?



I went out to celebrate with a few of my friends. My friend

Bri

is Australian, but here in Texas we all appreciate the value of our

Mexican

friends. She donned a

sombrero

, gave me her best

war face

, and I walked away with a

priceless

photo. Then I proceeded to celebrate my ancestry, and the minor victory over the French at the battle of Puebla...also,

tequila

.