Welcome to my last post as a college student. I officially graduate today, and my degree will be mailed to me in about three to four weeks. Real life starts soon, but before that I'd like to just say what a pleasure it's all been.
There's not enough room to quite encompass all the time, energy, blood, sweat, and tears me and my fellow graduates ground out over the past 16 or so years of our lives (about 18 total for me, from Kindergarten to now). It was a tough road -- we've come a long way, and we're better for it.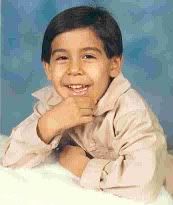 I look back and I realize how many options and directions were presented to me, and how often I chose the path of most resistance. I sometimes wonder what might have come out of taking the easy way out. But then I am reassured that my choices, however sporadic and strange, took me to here and now.
I have met so many amazing people, and had to contend with almost as many intolerable people through my time. It's not to say that I have seen it all, but more to say that I know now more than ever that I can handle anyone life sends in my direction.
As far as special thanks go, my
family
would come first. They have always tried to be there just enough to support me, without coddling me. I was bitter for it at times, but the older I got the more I knew it was working.
Next are to a few of my
closest friends
, without whom I would not have found this comfortable niche of a person that I am now. I suppose that means KC and Jess first and foremost, but also the dozens of other groups of people I've been involved with over time (even my exes played crucial parts in crafting who I am). You should know who you are; but if you have the slightest bit of doubt that you were one of these friends, rest assured -- you were.
I suppose my
educators
would be next. Not just teachers, doctors, professors, coaches, or counselors, but anyone who has helped me to grasp the world from a realistic perspective and taught me just how well I can keep my creativity in tact. My imagination runs rampant, and my ADHD never helps, but I have been able to quell my distracted nature and accomplish some amazing things.
Now, to be most specific, I would like to thank the
North Texas Daily
. Everyone I have worked with over my two and a half years there have inspired me in amazing ways. I've seen true, unbiased, unfiltered human characters at their finest; I've also seen myself at my most raw, which helped me to clean out the last shreds of unprofessional nature I had before beginning the career hunt.
I got to write about, report on, edit, and design things I never imagined might even occur in my lifetime. The thrill of true journalism is something I hope I never have to leave, but at least if I do, I'll know that once upon a time I got to be in the fray. My parting gift to them was (and is) the new website, but I still don't think it's enough to show my gratitude for all they've done for me.
---
...so there you have it. As short as I could keep it. 18 years of education have led me to now. I remember certain songs from my youth until now, and the kind of feelings they conveyed. A friend of mine once said that
"Closing Time"
by
Semisonic
was the perfect way for the 90's generation graduates to say goodbye. Another friend of mine much later told me that
"After Hours"
by
We Are Scientists
was the 'closing time of our generation.' I think I like that idea...
Albert Einstein
once said, "
Education is what remains after one has forgotten everything he learned in school...
" I guess that's the next goal for me then, isn't it? I suppose since I am about a year and a half away from 25, I should be hitting my quarter-life-crisis soon. After I have settled into everything, I'll probably want to buy a house, get married, and maybe have kids and let them start a life all their own...but if they have half as many amazing people as I did, they will do just fine.
For the time being, I will be building myself a new website, sending out more résumés, working on stories, videos, and pictures, and finding a new job somewhere. People keep telling me that I need to hurry, and that I it will take a long time before I am settled into real life. But, as far as I'm concerned, time means nothing right now.
Over and out,
David A. Lucio